The Uses of Aluminum Lighting Fixtures. Aluminum lighting fixture parts are electrical devices mainly used for creating artificial light and illumination for homes and buildings. They are used either for indoor or outdoor lighting fixtures. Before the invention of aluminum die casting, lighting fixtures are created through welding techniques, making the system expensive and time consuming. Now, the science of aluminum die casting makes the process easier and a whole lot faster.
Usually, Aluminum lighting fixture parts consist of: a light source (lamp), a light reflector, an aperture (with or without lens), an outer shell or housing for alignment and protection, an electric ballast and connection to a power source. They are often used at the automotive lighting industry, marine lighting, medical lighting and aerospace lighting.
Furthermore, Aluminum lighting fixture parts are lightweight, durable and long lasting, making them ideal for several uses. They are often used to strengthen construction both on the inside and outside many establishments. They allow easier construction for different lighting techniques. This makes them very versatile, and can be used for many purposes: medical offices, parking garage lighting, bullet lights, street traffic lights, walk lights, outdoor coach light fixtures and high temperature light fixtures. They are also available in a wide array of shapes and sizes, ensuring better output and production of different lighting systems.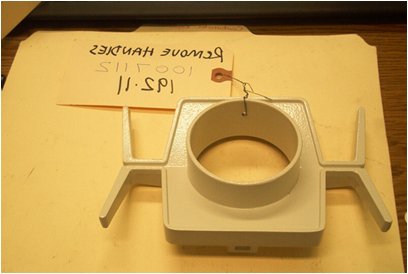 Light Fixture Die Casting Parts
Kinetic Die Casting Company makes aluminum die castings as Lighting Fixture Die Castings. We make these parts every day and ship thousands of these aluminum die castings every week.
Contact us to get die casting prices http://www.kineticdiecasting.com/replyform.html.
Kinetic Die Casting Company
6918 Beck Avenue
North Hollywood, California 91605
Sales@kineticdc.com
"The Parts We Make Today, We Ship Today"
Kinetic Die Casting Company. Inc.

6918 Beck Avenue, North Hollywood,

California 91605, United States of America

E-mail sales@kineticdc.com

USA Toll Free: (800) 524-8083 Local: (818) 982-9200
To get prices for Die Casting Tooling Molds or Parts:

RFQ Die Casting Tooling Part Prices
Kinetic Die Casting Company makes: