This is a test post for the new and improved syndication method. It will go to all 5 sites.
California stands as the center for manufacturing output in the United States with over 35,000 manufacturing firms and employing over 1.2 million Californians.
Since California supplanted New York in 1965, our manufacturing firms have created new industries and supplied the world with manufactured goods spanning aerospace, computers and electronics, and, most recently, zero emission vehicles. California continues to expand its manufacturing prowess into new and emerging technologies with companies spanning industries from food and beverage, machinery, computer and electronics, chemicals, aerospace and motor vehicles.
(Info from: https://business.ca.gov/industries/manufacturing/)
Kinetic Die Casting Company hopes everyone has a great holiday this weekend. Hoping everyone has a Good Friday and a Happy Easter. Christians believe that Jesus died on Friday (Good Friday) and arose from the dead on Sunday (Easter Sunday). Good Friday and Easter are not observed today as it was in the past. Many Easter traditions still exist.
Easter Sunday Services –
Many Christians go to church on Easter Sunday to honor Christ rising from the grave. Many of these church services are a "Sunrise Service". Easter is one of the days that many Christians feel they need to be in church.
Easter Eggs –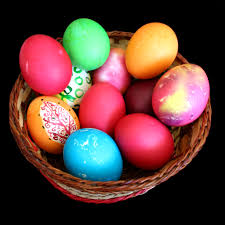 Kids enjoy the Easter egg hunts using Easter baskets and the chocolate bunnies. Many adults enjoy eating the chocolate bunny ears and watching the young kids scramble for the eggs. Some adults and older children color real eggs to hide or give away. Some plastic eggs contain money or jelly beans.
Easter Meals –
Some families have a special meal or special bread that is prepared on Easter Sunday. This is typically a individual family tradition. Many families feel that their traditions maintain their family unity and identity.
Whether your family has a tradition or not, we hope that you enjoy time with your family this weekend.
See our blog:
https://www.kineticdiecasting.com/kdc/good-friday-and-easter-2022