<!!-------------------------------------------------------------------------------------------Page Content-------------------------------------!!!>
Aerospace Die Casting Parts,
Aerospace Company Diecastings
Kinetic Die Casting Company produces Aerospace Die Casting Parts for Aerospace Component Parts Companies.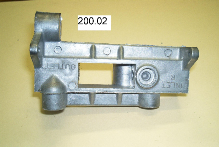 Kinetic Die Casting Company manufactures several aerospace die casting parts of many types and sizes. Aerospace die casting parts are purchased from Kinetic Die Casting Company by aerospace manufacturing companies. The list of aerospace companies that uses parts that Kinetic Die Casting produced is very impressive. The following is a partial list of those companies:
Aerospace Parts as Die Castings
Aerospace Manufacturing Companies
Hamilton Sundstrand (Kidde Dual Spectrum)
Circle Seal Aerospace Corporation (Circor)
Parker Hannifin Aerospace Corporation (Parker FSD)
Curtiss Wright Aerospace Corporation
Kelly Aerospace Corporation
Robinson Helicopter
Meggitt Corporation (Whittaker Controls)
As you can clearly see from the comments from our customers, we can help you with your aerospace parts design and production manufacturing.

Warning: strtotime() [function.strtotime]: It is not safe to rely on the system's timezone settings. You are *required* to use the date.timezone setting or the date_default_timezone_set() function. In case you used any of those methods and you are still getting this warning, you most likely misspelled the timezone identifier. We selected 'America/Los_Angeles' for 'PST/-8.0/no DST' instead in /home/kineti27/public_html/feed-file19.php on line 558

Warning: strtotime() [function.strtotime]: It is not safe to rely on the system's timezone settings. You are *required* to use the date.timezone setting or the date_default_timezone_set() function. In case you used any of those methods and you are still getting this warning, you most likely misspelled the timezone identifier. We selected 'America/Los_Angeles' for 'PST/-8.0/no DST' instead in /home/kineti27/public_html/feed-file19.php on line 558

Warning: strtotime() [function.strtotime]: It is not safe to rely on the system's timezone settings. You are *required* to use the date.timezone setting or the date_default_timezone_set() function. In case you used any of those methods and you are still getting this warning, you most likely misspelled the timezone identifier. We selected 'America/Los_Angeles' for 'PST/-8.0/no DST' instead in /home/kineti27/public_html/feed-file19.php on line 558

Warning: strtotime() [function.strtotime]: It is not safe to rely on the system's timezone settings. You are *required* to use the date.timezone setting or the date_default_timezone_set() function. In case you used any of those methods and you are still getting this warning, you most likely misspelled the timezone identifier. We selected 'America/Los_Angeles' for 'PST/-8.0/no DST' instead in /home/kineti27/public_html/feed-file19.php on line 558

Warning: strtotime() [function.strtotime]: It is not safe to rely on the system's timezone settings. You are *required* to use the date.timezone setting or the date_default_timezone_set() function. In case you used any of those methods and you are still getting this warning, you most likely misspelled the timezone identifier. We selected 'America/Los_Angeles' for 'PST/-8.0/no DST' instead in /home/kineti27/public_html/feed-file19.php on line 558

Warning: strtotime() [function.strtotime]: It is not safe to rely on the system's timezone settings. You are *required* to use the date.timezone setting or the date_default_timezone_set() function. In case you used any of those methods and you are still getting this warning, you most likely misspelled the timezone identifier. We selected 'America/Los_Angeles' for 'PST/-8.0/no DST' instead in /home/kineti27/public_html/feed-file19.php on line 558

Warning: strtotime() [function.strtotime]: It is not safe to rely on the system's timezone settings. You are *required* to use the date.timezone setting or the date_default_timezone_set() function. In case you used any of those methods and you are still getting this warning, you most likely misspelled the timezone identifier. We selected 'America/Los_Angeles' for 'PST/-8.0/no DST' instead in /home/kineti27/public_html/feed-file19.php on line 558

Warning: strtotime() [function.strtotime]: It is not safe to rely on the system's timezone settings. You are *required* to use the date.timezone setting or the date_default_timezone_set() function. In case you used any of those methods and you are still getting this warning, you most likely misspelled the timezone identifier. We selected 'America/Los_Angeles' for 'PST/-8.0/no DST' instead in /home/kineti27/public_html/feed-file19.php on line 558

Warning: strtotime() [function.strtotime]: It is not safe to rely on the system's timezone settings. You are *required* to use the date.timezone setting or the date_default_timezone_set() function. In case you used any of those methods and you are still getting this warning, you most likely misspelled the timezone identifier. We selected 'America/Los_Angeles' for 'PST/-8.0/no DST' instead in /home/kineti27/public_html/feed-file19.php on line 558

Warning: strtotime() [function.strtotime]: It is not safe to rely on the system's timezone settings. You are *required* to use the date.timezone setting or the date_default_timezone_set() function. In case you used any of those methods and you are still getting this warning, you most likely misspelled the timezone identifier. We selected 'America/Los_Angeles' for 'PST/-8.0/no DST' instead in /home/kineti27/public_html/feed-file19.php on line 558

Warning: strtotime() [function.strtotime]: It is not safe to rely on the system's timezone settings. You are *required* to use the date.timezone setting or the date_default_timezone_set() function. In case you used any of those methods and you are still getting this warning, you most likely misspelled the timezone identifier. We selected 'America/Los_Angeles' for 'PST/-8.0/no DST' instead in /home/kineti27/public_html/feed-file19.php on line 618

Warning: date() [function.date]: It is not safe to rely on the system's timezone settings. You are *required* to use the date.timezone setting or the date_default_timezone_set() function. In case you used any of those methods and you are still getting this warning, you most likely misspelled the timezone identifier. We selected 'America/Los_Angeles' for 'PST/-8.0/no DST' instead in /home/kineti27/public_html/feed-file19.php on line 813

Warning: date() [function.date]: It is not safe to rely on the system's timezone settings. You are *required* to use the date.timezone setting or the date_default_timezone_set() function. In case you used any of those methods and you are still getting this warning, you most likely misspelled the timezone identifier. We selected 'America/Los_Angeles' for 'PST/-8.0/no DST' instead in /home/kineti27/public_html/feed-file19.php on line 814

Warning: date() [function.date]: It is not safe to rely on the system's timezone settings. You are *required* to use the date.timezone setting or the date_default_timezone_set() function. In case you used any of those methods and you are still getting this warning, you most likely misspelled the timezone identifier. We selected 'America/Los_Angeles' for 'PST/-8.0/no DST' instead in /home/kineti27/public_html/feed-file19.php on line 815

Warning: date() [function.date]: It is not safe to rely on the system's timezone settings. You are *required* to use the date.timezone setting or the date_default_timezone_set() function. In case you used any of those methods and you are still getting this warning, you most likely misspelled the timezone identifier. We selected 'America/Los_Angeles' for 'PST/-8.0/no DST' instead in /home/kineti27/public_html/feed-file19.php on line 816

Warning: date() [function.date]: It is not safe to rely on the system's timezone settings. You are *required* to use the date.timezone setting or the date_default_timezone_set() function. In case you used any of those methods and you are still getting this warning, you most likely misspelled the timezone identifier. We selected 'America/Los_Angeles' for 'PST/-8.0/no DST' instead in /home/kineti27/public_html/feed-file19.php on line 943

Warning: date() [function.date]: It is not safe to rely on the system's timezone settings. You are *required* to use the date.timezone setting or the date_default_timezone_set() function. In case you used any of those methods and you are still getting this warning, you most likely misspelled the timezone identifier. We selected 'America/Los_Angeles' for 'PST/-8.0/no DST' instead in /home/kineti27/public_html/feed-file19.php on line 944

Warning: date() [function.date]: It is not safe to rely on the system's timezone settings. You are *required* to use the date.timezone setting or the date_default_timezone_set() function. In case you used any of those methods and you are still getting this warning, you most likely misspelled the timezone identifier. We selected 'America/Los_Angeles' for 'PST/-8.0/no DST' instead in /home/kineti27/public_html/feed-file19.php on line 945

Warning: date() [function.date]: It is not safe to rely on the system's timezone settings. You are *required* to use the date.timezone setting or the date_default_timezone_set() function. In case you used any of those methods and you are still getting this warning, you most likely misspelled the timezone identifier. We selected 'America/Los_Angeles' for 'PST/-8.0/no DST' instead in /home/kineti27/public_html/feed-file19.php on line 946

Warning: date() [function.date]: It is not safe to rely on the system's timezone settings. You are *required* to use the date.timezone setting or the date_default_timezone_set() function. In case you used any of those methods and you are still getting this warning, you most likely misspelled the timezone identifier. We selected 'America/Los_Angeles' for 'PST/-8.0/no DST' instead in /home/kineti27/public_html/feed-file19.php on line 965

Warning: date() [function.date]: It is not safe to rely on the system's timezone settings. You are *required* to use the date.timezone setting or the date_default_timezone_set() function. In case you used any of those methods and you are still getting this warning, you most likely misspelled the timezone identifier. We selected 'America/Los_Angeles' for 'PST/-8.0/no DST' instead in /home/kineti27/public_html/feed-file19.php on line 966

Warning: date() [function.date]: It is not safe to rely on the system's timezone settings. You are *required* to use the date.timezone setting or the date_default_timezone_set() function. In case you used any of those methods and you are still getting this warning, you most likely misspelled the timezone identifier. We selected 'America/Los_Angeles' for 'PST/-8.0/no DST' instead in /home/kineti27/public_html/feed-file19.php on line 967

Warning: date() [function.date]: It is not safe to rely on the system's timezone settings. You are *required* to use the date.timezone setting or the date_default_timezone_set() function. In case you used any of those methods and you are still getting this warning, you most likely misspelled the timezone identifier. We selected 'America/Los_Angeles' for 'PST/-8.0/no DST' instead in /home/kineti27/public_html/feed-file19.php on line 968

Warning: date() [function.date]: It is not safe to rely on the system's timezone settings. You are *required* to use the date.timezone setting or the date_default_timezone_set() function. In case you used any of those methods and you are still getting this warning, you most likely misspelled the timezone identifier. We selected 'America/Los_Angeles' for 'PST/-8.0/no DST' instead in /home/kineti27/public_html/feed-file19.php on line 943

Warning: date() [function.date]: It is not safe to rely on the system's timezone settings. You are *required* to use the date.timezone setting or the date_default_timezone_set() function. In case you used any of those methods and you are still getting this warning, you most likely misspelled the timezone identifier. We selected 'America/Los_Angeles' for 'PST/-8.0/no DST' instead in /home/kineti27/public_html/feed-file19.php on line 944

Warning: date() [function.date]: It is not safe to rely on the system's timezone settings. You are *required* to use the date.timezone setting or the date_default_timezone_set() function. In case you used any of those methods and you are still getting this warning, you most likely misspelled the timezone identifier. We selected 'America/Los_Angeles' for 'PST/-8.0/no DST' instead in /home/kineti27/public_html/feed-file19.php on line 945

Warning: date() [function.date]: It is not safe to rely on the system's timezone settings. You are *required* to use the date.timezone setting or the date_default_timezone_set() function. In case you used any of those methods and you are still getting this warning, you most likely misspelled the timezone identifier. We selected 'America/Los_Angeles' for 'PST/-8.0/no DST' instead in /home/kineti27/public_html/feed-file19.php on line 946

Warning: date() [function.date]: It is not safe to rely on the system's timezone settings. You are *required* to use the date.timezone setting or the date_default_timezone_set() function. In case you used any of those methods and you are still getting this warning, you most likely misspelled the timezone identifier. We selected 'America/Los_Angeles' for 'PST/-8.0/no DST' instead in /home/kineti27/public_html/feed-file19.php on line 965

Warning: date() [function.date]: It is not safe to rely on the system's timezone settings. You are *required* to use the date.timezone setting or the date_default_timezone_set() function. In case you used any of those methods and you are still getting this warning, you most likely misspelled the timezone identifier. We selected 'America/Los_Angeles' for 'PST/-8.0/no DST' instead in /home/kineti27/public_html/feed-file19.php on line 966

Warning: date() [function.date]: It is not safe to rely on the system's timezone settings. You are *required* to use the date.timezone setting or the date_default_timezone_set() function. In case you used any of those methods and you are still getting this warning, you most likely misspelled the timezone identifier. We selected 'America/Los_Angeles' for 'PST/-8.0/no DST' instead in /home/kineti27/public_html/feed-file19.php on line 967

Warning: date() [function.date]: It is not safe to rely on the system's timezone settings. You are *required* to use the date.timezone setting or the date_default_timezone_set() function. In case you used any of those methods and you are still getting this warning, you most likely misspelled the timezone identifier. We selected 'America/Los_Angeles' for 'PST/-8.0/no DST' instead in /home/kineti27/public_html/feed-file19.php on line 968

Warning: date() [function.date]: It is not safe to rely on the system's timezone settings. You are *required* to use the date.timezone setting or the date_default_timezone_set() function. In case you used any of those methods and you are still getting this warning, you most likely misspelled the timezone identifier. We selected 'America/Los_Angeles' for 'PST/-8.0/no DST' instead in /home/kineti27/public_html/feed-file19.php on line 943

Warning: date() [function.date]: It is not safe to rely on the system's timezone settings. You are *required* to use the date.timezone setting or the date_default_timezone_set() function. In case you used any of those methods and you are still getting this warning, you most likely misspelled the timezone identifier. We selected 'America/Los_Angeles' for 'PST/-8.0/no DST' instead in /home/kineti27/public_html/feed-file19.php on line 944

Warning: date() [function.date]: It is not safe to rely on the system's timezone settings. You are *required* to use the date.timezone setting or the date_default_timezone_set() function. In case you used any of those methods and you are still getting this warning, you most likely misspelled the timezone identifier. We selected 'America/Los_Angeles' for 'PST/-8.0/no DST' instead in /home/kineti27/public_html/feed-file19.php on line 945

Warning: date() [function.date]: It is not safe to rely on the system's timezone settings. You are *required* to use the date.timezone setting or the date_default_timezone_set() function. In case you used any of those methods and you are still getting this warning, you most likely misspelled the timezone identifier. We selected 'America/Los_Angeles' for 'PST/-8.0/no DST' instead in /home/kineti27/public_html/feed-file19.php on line 946

Warning: date() [function.date]: It is not safe to rely on the system's timezone settings. You are *required* to use the date.timezone setting or the date_default_timezone_set() function. In case you used any of those methods and you are still getting this warning, you most likely misspelled the timezone identifier. We selected 'America/Los_Angeles' for 'PST/-8.0/no DST' instead in /home/kineti27/public_html/feed-file19.php on line 965

Warning: date() [function.date]: It is not safe to rely on the system's timezone settings. You are *required* to use the date.timezone setting or the date_default_timezone_set() function. In case you used any of those methods and you are still getting this warning, you most likely misspelled the timezone identifier. We selected 'America/Los_Angeles' for 'PST/-8.0/no DST' instead in /home/kineti27/public_html/feed-file19.php on line 966

Warning: date() [function.date]: It is not safe to rely on the system's timezone settings. You are *required* to use the date.timezone setting or the date_default_timezone_set() function. In case you used any of those methods and you are still getting this warning, you most likely misspelled the timezone identifier. We selected 'America/Los_Angeles' for 'PST/-8.0/no DST' instead in /home/kineti27/public_html/feed-file19.php on line 967

Warning: date() [function.date]: It is not safe to rely on the system's timezone settings. You are *required* to use the date.timezone setting or the date_default_timezone_set() function. In case you used any of those methods and you are still getting this warning, you most likely misspelled the timezone identifier. We selected 'America/Los_Angeles' for 'PST/-8.0/no DST' instead in /home/kineti27/public_html/feed-file19.php on line 968

Warning: date() [function.date]: It is not safe to rely on the system's timezone settings. You are *required* to use the date.timezone setting or the date_default_timezone_set() function. In case you used any of those methods and you are still getting this warning, you most likely misspelled the timezone identifier. We selected 'America/Los_Angeles' for 'PST/-8.0/no DST' instead in /home/kineti27/public_html/feed-file19.php on line 943

Warning: date() [function.date]: It is not safe to rely on the system's timezone settings. You are *required* to use the date.timezone setting or the date_default_timezone_set() function. In case you used any of those methods and you are still getting this warning, you most likely misspelled the timezone identifier. We selected 'America/Los_Angeles' for 'PST/-8.0/no DST' instead in /home/kineti27/public_html/feed-file19.php on line 944

Warning: date() [function.date]: It is not safe to rely on the system's timezone settings. You are *required* to use the date.timezone setting or the date_default_timezone_set() function. In case you used any of those methods and you are still getting this warning, you most likely misspelled the timezone identifier. We selected 'America/Los_Angeles' for 'PST/-8.0/no DST' instead in /home/kineti27/public_html/feed-file19.php on line 945

Warning: date() [function.date]: It is not safe to rely on the system's timezone settings. You are *required* to use the date.timezone setting or the date_default_timezone_set() function. In case you used any of those methods and you are still getting this warning, you most likely misspelled the timezone identifier. We selected 'America/Los_Angeles' for 'PST/-8.0/no DST' instead in /home/kineti27/public_html/feed-file19.php on line 946

Warning: date() [function.date]: It is not safe to rely on the system's timezone settings. You are *required* to use the date.timezone setting or the date_default_timezone_set() function. In case you used any of those methods and you are still getting this warning, you most likely misspelled the timezone identifier. We selected 'America/Los_Angeles' for 'PST/-8.0/no DST' instead in /home/kineti27/public_html/feed-file19.php on line 965

Warning: date() [function.date]: It is not safe to rely on the system's timezone settings. You are *required* to use the date.timezone setting or the date_default_timezone_set() function. In case you used any of those methods and you are still getting this warning, you most likely misspelled the timezone identifier. We selected 'America/Los_Angeles' for 'PST/-8.0/no DST' instead in /home/kineti27/public_html/feed-file19.php on line 966

Warning: date() [function.date]: It is not safe to rely on the system's timezone settings. You are *required* to use the date.timezone setting or the date_default_timezone_set() function. In case you used any of those methods and you are still getting this warning, you most likely misspelled the timezone identifier. We selected 'America/Los_Angeles' for 'PST/-8.0/no DST' instead in /home/kineti27/public_html/feed-file19.php on line 967

Warning: date() [function.date]: It is not safe to rely on the system's timezone settings. You are *required* to use the date.timezone setting or the date_default_timezone_set() function. In case you used any of those methods and you are still getting this warning, you most likely misspelled the timezone identifier. We selected 'America/Los_Angeles' for 'PST/-8.0/no DST' instead in /home/kineti27/public_html/feed-file19.php on line 968

Warning: date() [function.date]: It is not safe to rely on the system's timezone settings. You are *required* to use the date.timezone setting or the date_default_timezone_set() function. In case you used any of those methods and you are still getting this warning, you most likely misspelled the timezone identifier. We selected 'America/Los_Angeles' for 'PST/-8.0/no DST' instead in /home/kineti27/public_html/feed-file19.php on line 943

Warning: date() [function.date]: It is not safe to rely on the system's timezone settings. You are *required* to use the date.timezone setting or the date_default_timezone_set() function. In case you used any of those methods and you are still getting this warning, you most likely misspelled the timezone identifier. We selected 'America/Los_Angeles' for 'PST/-8.0/no DST' instead in /home/kineti27/public_html/feed-file19.php on line 944

Warning: date() [function.date]: It is not safe to rely on the system's timezone settings. You are *required* to use the date.timezone setting or the date_default_timezone_set() function. In case you used any of those methods and you are still getting this warning, you most likely misspelled the timezone identifier. We selected 'America/Los_Angeles' for 'PST/-8.0/no DST' instead in /home/kineti27/public_html/feed-file19.php on line 945

Warning: date() [function.date]: It is not safe to rely on the system's timezone settings. You are *required* to use the date.timezone setting or the date_default_timezone_set() function. In case you used any of those methods and you are still getting this warning, you most likely misspelled the timezone identifier. We selected 'America/Los_Angeles' for 'PST/-8.0/no DST' instead in /home/kineti27/public_html/feed-file19.php on line 946

Warning: date() [function.date]: It is not safe to rely on the system's timezone settings. You are *required* to use the date.timezone setting or the date_default_timezone_set() function. In case you used any of those methods and you are still getting this warning, you most likely misspelled the timezone identifier. We selected 'America/Los_Angeles' for 'PST/-8.0/no DST' instead in /home/kineti27/public_html/feed-file19.php on line 965

Warning: date() [function.date]: It is not safe to rely on the system's timezone settings. You are *required* to use the date.timezone setting or the date_default_timezone_set() function. In case you used any of those methods and you are still getting this warning, you most likely misspelled the timezone identifier. We selected 'America/Los_Angeles' for 'PST/-8.0/no DST' instead in /home/kineti27/public_html/feed-file19.php on line 966

Warning: date() [function.date]: It is not safe to rely on the system's timezone settings. You are *required* to use the date.timezone setting or the date_default_timezone_set() function. In case you used any of those methods and you are still getting this warning, you most likely misspelled the timezone identifier. We selected 'America/Los_Angeles' for 'PST/-8.0/no DST' instead in /home/kineti27/public_html/feed-file19.php on line 967

Warning: date() [function.date]: It is not safe to rely on the system's timezone settings. You are *required* to use the date.timezone setting or the date_default_timezone_set() function. In case you used any of those methods and you are still getting this warning, you most likely misspelled the timezone identifier. We selected 'America/Los_Angeles' for 'PST/-8.0/no DST' instead in /home/kineti27/public_html/feed-file19.php on line 968

Aircraft Die Castings 2018
In 2018, Kinetic Die Casting Company makes Aluminum Aircraft Parts. Kinetic Die Casting Company is an excellent American Die Casting Company that creates aluminum parts used by the United States Government as military parts. The military parts are often used by most of the divisions of American military in different contracts. The company's clients purchase [...]

Airplane Parts in Plastic or Aluminum
The Advantages of Aluminum Aircraft Parts over Plastic. On comparing aluminum die cast parts with plastic parts in terms of ability to recycle: Plastic: Dilemmas concerning the plastic product's ability to recycle came up by a nationwide task force, which called for plastics dealers abstain from using the worldwide symbol for recycling in ads, because [...]

Diecasting Airplane Parts
Die Castings used for many Aircraft Parts. Demand for diecast airplane parts is increasing in the aircraft industry. Airplanes need lightweight materials for mobility. Moreover, planes require durability and resistance to several stresses while flying. Among metals, aluminum is used to serve as frames or skeletons of the aircraft. In the aircraft industry, the strength [...]

Airplane Bracket Castings
Spotting Bracket Die Castings in several very different locations is interesting. While I was traveling in a Boeing 747-700 Airplane I discovered that the "Seat-Back Tray-Table" is held up using by two aluminum die casting parts as Bracket Castings. These bracket castings were attached to the seat back of the seat in front and to [...]

2018 Aerospace Die Casting Parts
Did you know that Kinetic Die Casting Company makes Aerospace Die Casting Parts? We do!. Kinetic Die Casting Company makes parts that are used for aircraft lights, airplane motor, aircraft cargo systems, aerospace electronics, and aerospace fueling systems. Kinetic Die Casting Company manufactures several aerospace die casting parts of many types and sizes. Aerospace die [...]

Diecastings Made 2017
Kinetic Die Casting Part Types in 2017: Die Casting Military Parts. Die Cast Heater Plates. Aluminum Heat Sinks Die Castings. Golfing Products. Cast Aluminum Golf Products. Aluminum Handle Hardware. Aluminum Chassis Castings. Cast Aluminum Parts for Music. Aluminum Hardware Brackets. Aluminum Automotive Parts. Cast Aluminum Lighting Parts. Aluminum Lighting Fixture Parts. Aluminum Speaker Parts. Roofing [...]

November 2017 Tool Transfer Special
Kinetic Die Casting Company will make die casting parts for our customers that send us their die casting tools from other die casting companies. We are still offering a Tooling Transfer special. Manufacturing companies transfer their die casting tooling and we make their parts in just a few weeks. Kinetic Die Casting Company, a better [...]

Die Casting Parts in 30 Seconds
This is a 30 Second video that shows various die casting parts made by Kinetic Die Casting Company. Watch here: http://www.kineticdiecasting.com/kdc/30-seconds-die-casting-part-video/ Kinetic Die Casting Company 6918 Beck Avenue, North Hollywood, California USA 91605 E-mail sales@kineticdc.com / 818-982-9200 / 800-524-8083 Toll Free / 818-982-0877 Fax "The Parts We Make Today, We Ship Today" Kineticdc makes: Aluminum [...]

2017 Limitations for Kinetic Die Casting Company
Here is the basic limitations of buying die casting parts from Kinetic Die Casting Company Aluminum Die Casting Alloys (90% of our business) A360 aluminum (Mostly used for Automotive and Lighting including low copper A360) A380 aluminum (Most common alloy) Including A383 and A384 A413 aluminum (Mostly used in Aircraft, Heat sinks and Lighting) Zinc [...]

What Die Casting Parts We Make
Kinetic Die Casting Part Types : Die Casting Military Parts. Die Cast Heater Plates. Aluminum Heat Sinks Die Castings. Golfing Products. Cast Aluminum Golf Products. Aluminum Handle Hardware. Aluminum Chassis Castings. Cast Aluminum Parts for Music. Aluminum Hardware Brackets. Aluminum Automotive Parts. Cast Aluminum Lighting Parts. Aluminum Lighting Fixture Parts. Aluminum Speaker Parts. Roofing Tilemolds. [...]

Kinetic Die Casting Company
(800) 524-8083