The Aluminum Lighting Parts vs. Steel. Aluminum and steel are metals that have been the best choices for lighting parts. They're both durable and readily available in the market. However, in this article, you will find out why choosing aluminum is better.
First of all, it is easier to modify an aluminum product than a steel product. A set of simple tools is enough to cut, sharpen and weld aluminum. Changing a lighting part made of aluminum would take less time and effort than having a lighting part made of steel, which is harder to alter.
Furthermore, Lighting parts made of steel are also considerably heavier than the ones made of aluminum die casting, adding more weight to the car. This may sound like a good thing, but an extra weight will make steering a bit difficult.
Also, broken aluminum lighting parts can be sold at a higher price than the ones made from steel.
An aluminum lighting part needs not to be painted unlike a steel one to prevent it from rusting. It will also not require a re-painting job once the paint smudges off. This will help you cut back on expenses.
The advantages of aluminum lighting parts over steel listed in this article should help one in deciding what to buy and what not to buy.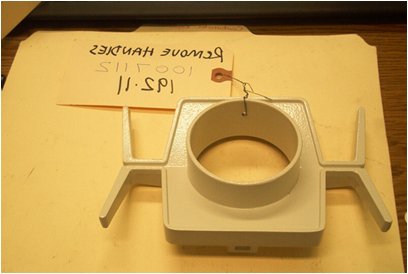 Light Fixture Die Casting Parts
Kinetic Die Casting Company makes aluminum die castings as Lighting Fixture Die Castings. We make these parts every day and ship thousands of these aluminum die castings every week.
Contact us to get die casting prices http://www.kineticdiecasting.com/replyform.html.
Kinetic Die Casting Company
6918 Beck Avenue
North Hollywood, California 91605
Sales@kineticdc.com