Methods for Making Aluminum Hardware. Hardware brackets are produced and used in many industries today, which is why it is a very important component that should be made and processed properly and correctly. Aluminum brackets are made as parts for lighting fixtures, automobiles, and even in construction because its main purpose is to keep all the parts stable, steady, and as much as possible, long lasting. Before, manufacturers would use steel to make these hardware brackets and would have to weld the pieces together. But these welded pieces become weak overtime, which makes it expensive, time-consuming, and you'd have to exert a lot of effort just to maintain it.
Therefore, this is why many manufacturers now see the advantages they get when they use aluminum die castings to make their hardware brackets. Die casting involves a process of forcing molten metal under high pressure to be able to produce complex yet more tolerable molds to create parts and housings for different things such as military weapons and die casting lighting fixtures. When making hardware brackets, manufacturers would create them using the process of aluminum die casting, afterwards shaping it easily into parts that they know would make it sturdier, more long-lasting, and of course cost-efficient as compared to steel.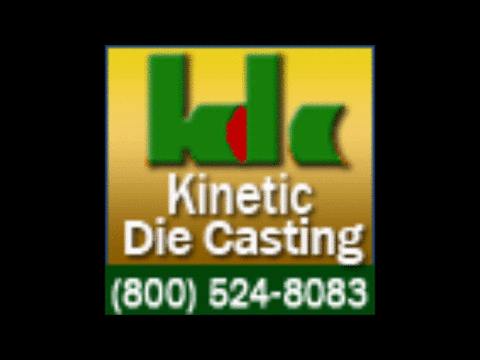 Die Casting Parts
Kinetic Die Casting Company makes Aluminum Casting Parts. As a die casting company, we make these parts every day and ship thousands of these aluminum die castings every week.
Contact us to get die casting prices http://www.kineticdiecasting.com/replyform.html.
Kinetic Die Casting Company
6918 Beck Avenue
North Hollywood, California 91605
Sales@kineticdc.com