ArtMold Die Casting Company
11872 Sheldon Street,
Sun Valley, California 91352
Phone: 818-767-6464
ArtMold Die Casting Company is closing. Artmold was located at 11872 Sheldon Street, Sun Valley, CA 91352 Ph: 818.767.6464.


Artmold Die Casting Company Closure
I received a phone call on 15 June, 2016 from Leo one of the ArtMold owners that they are closing down their die casting production and die casting operations. Artmold was just a few miles away from us here at Kinetic Die Casting Company in North Hollywood.
If you are a die casting customer to Art Mold Diecasting, call Kinetic Die Casting Company at 818-982-9200 to arrange to pick up your die casting tooling and make your die casting parts.
Kinetic Die Casting Company (http://www.kineticdiecasting.com)
6918 Beck Avenue, North Hollywood, CA 91605
Phone: 818-982-9200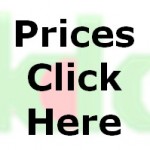 Read more about the Kinetic Die Casting History here: http://www.kineticdiecasting.com/history.html