Aluminum Die Casting is a process which was developed almost 200 years ago. It is done by using high pressure and injecting a molten metal liquid of the desired material into a mold and allowing the liquid to solidify. Typically, the materials that are used in die casting should not be easily melted and should be malleable to an extent. Today, the best materials that can be used for die casting purposes are aluminum or zinc alloys. Die Casting is used by many manufacturers because of the comparatively low price of the metal products compared to the mass production and manufacturing of the products using other means.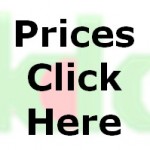 Kinetic Die Casting Company
6918 Beck Avenue North Hollywood, California, 91605, USA
800-524-8083 or 818-982-9200 or fax 818-982-0877
Use this e-mail link to send attachments: sales@kineticdc.com.
Permalink: https://www.kineticdiecasting.com/kdc/die-casting-parts/