What is Sand Casting? Sand casting is a process that uses sand as the form or mold that shapes the metal castings. In sand casting, the sand is moistened and the pattern is pressed into the sand. The preparation and bonding process of the sand is the most critical step in the process. This technique is usually used for low volume production.
The sand casting pattern is made of wood or metal, such as aluminum. The patterns are generally not destroyed but are made permanent to be reused up to a few thousand times. Sand casting is used when lower quantities are needed and lower quality is acceptable. Lighting companies use sand casting to make aluminum lighting parts if the project only needs a few hundred parts.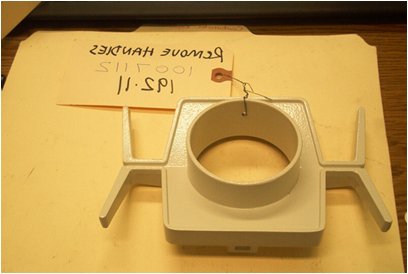 Light Fixture Die Casting Parts
Kinetic Die Casting Company makes aluminum die castings as Lighting Fixture Die Castings. We make these parts every day and ship thousands of these aluminum die castings every week.
Contact us to get die casting prices http://www.kineticdiecasting.com/replyform.html.
Kinetic Die Casting Company
6918 Beck Avenue
North Hollywood, California 91605
Sales@kineticdc.com