The Benefits of Aluminum Castings. Aluminum castings can provide many benefits for manufacturers as well as for end consumers. With the use of aluminum for die casting, the manufacturing process would be faster but the finished parts can be as strong as metal and cheaper too.
So here are other specific benefits of aluminum die casting that can be enjoyed by industries and end consumers. First, aluminum castings can allow the attainment of complex designs and forms for die cast parts. This means that manufacturers can easily order customized castings that will be suitable for their production needs.

Aluminum castings allow producers to manufacture parts at an extremely higher and faster rate than other alloy materials.Die casting aluminum can also achieve near net shape so the process of machining can be eliminated to produce finished parts.
Aluminum castings have the strength of steel but very lightweight. The appearance and aesthetic value of aluminum parts are also superior to other metal alloys. However, aluminum die cast parts are cheaper so end consumers can get high quality metal products at very affordable prices.
Castings made from aluminum are versatile, corrosion resistant, and can be used for different purposes. These qualities allow manufacturers to produce multiple products using aluminum parts. The finished products also have longer lifetimes thus giving consumers more value for their money.
Furthermore, manufacturers and consumers can enjoy multiple benefits from aluminum castings. That is why production of aluminum parts through the die casting has become the most favored process of metal casting manufacturers.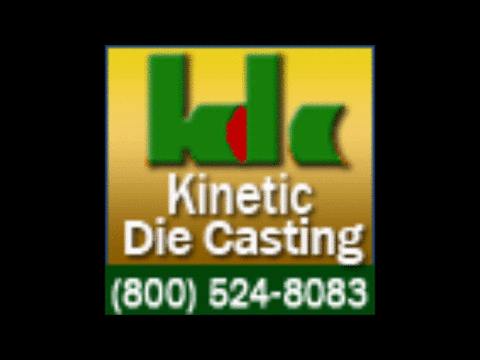 Die Casting Parts
Kinetic Die Casting Company makes Aluminum Casting Parts. As a die casting company, we make these parts every day and ship thousands of these aluminum die castings every week.
Contact us to get die casting prices http://www.kineticdiecasting.com/replyform.html.
Kinetic Die Casting Company
6918 Beck Avenue
North Hollywood, California 91605
Sales@kineticdc.com