Die Casting Alloys – The Different Alloys Used in Die Casting Manufacturing. Kinetic Die Casting Company uses different types of metal die casting alloys depending on the needs of our customers.
The Die Casting Alloys we use are:
A360 aluminum die casting alloy
A380 aluminum die casting alloy
A383 aluminum die casting alloy
A413 aluminum die casting alloy
ZA27 die casting alloy
#3 zinc die casting alloy
#5 zinc die casting alloy
A380 is the die casting alloy we use the most. About 80% of our parts are produced in A380. A380 is the least expensive aluminum alloy. It is very versatile for a very nice finish on a die casting part.
A360 aluminum die casting alloy is used when corrosion resistance is required. It is used by many manufacturers whose parts are exposed to salt spray or other corrosive environments.
A413 die casting alloy is another alloy we use to produce a lot of parts. This alloy is used in a lot of thermal conductance applications (heat sinks). It has a very nice surface finish and can be used to cast thinner walls. It has better corrosion resistance than A380.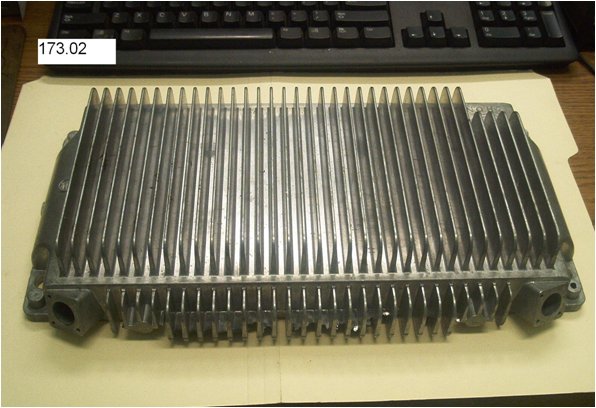 A383 alloy is less expensive than A413 and also is used when the die casting part wall thicknesses are thinner than normal.
ZA27 die casting alloy is used when greater die casting part strength is needed. This die casting alloy is a marriage between aluminum and zinc.
#3 and #5 zinc die casting alloys are the most common alloys used for zinc die casting. Many of the products that were produced in zinc are now made in aluminum or plastic. Zinc makes up less than 10% of the die casting parts made in America today.
Contact Kinetic Die Casting Company for your die casting part needs. (818-982-9200)
Kinetic Die Casting manufactures zinc and aluminium die casting. If you would like a quote, please visit our website:Die Casting quote
The Different Alloys used in Die Casting
Die Casting Alloys
Die Casting Alloys
Die Casting Metals and Technical Terms
Die Casting Technical Information
Die Casting Aluminum Parts
Die Casting Zinc Parts
Kinetic Die Casting Company 6918 Beck Avenue, North Hollywood, California 91605 USA
E-mail sales@kineticdc.com Toll Free: (800) 524-8083 Local: (818) 982-9200
Die Casting Parts Prices