The Best of Aluminum Die Casting Company. A lot of manufacturers always look for the best aluminum die casting company. Aside from their products needing a lot of aluminum die parts and components, the metalworking industry provides a variety of companies that offer the same type of service. Although competition may be tough and selections may come in great numbers, there is always the possibility of choosing the wrong company to execute your specific needs. A lot of sample companies have their own catalogs online that prospective customers may review and take note of. It is important to have an overall knowledge of the common rates and processes involving die casting prior to selecting your own aluminum die casting company.
Furthermore, such companies commonly provide intensive analysis of how their process is done. An ideal aluminum die casting company has a specific team for every step involved in the die casting process. These subdivisions allow better outputs of dies by use of well conducted design imports. The specific people who oversee the manufacturing system should also conduct quality control to provide consumers with the best products in accordance to their specific requests. Most dies require precise measurements that must be followed regardless of the number of items being requested. There are also die casting companies that specialize in complex pressure vessels as well as other difficult components. These are companies that have been around in the industry for quite some time and have mastered the entire process of aluminum die casting. Consumers must also be on the lookout for companies that have proven themselves throughout the years and have efficiently served the metalworking industry.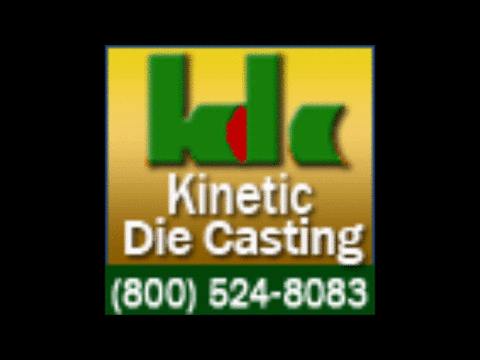 Die Casting Parts
Kinetic Die Casting Company makes Aluminum Casting Parts. As a die casting company, we make these parts every day and ship thousands of these aluminum die castings every week.
Contact us to get die casting prices http://www.kineticdiecasting.com/replyform.html.
Kinetic Die Casting Company
6918 Beck Avenue
North Hollywood, California 91605
Sales@kineticdc.com