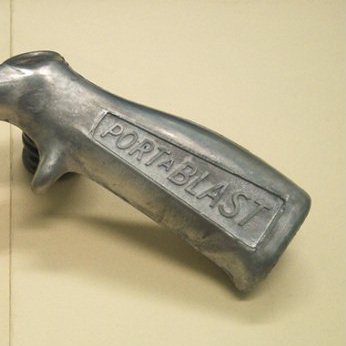 Manufactured Aluminum Hardware Handles. When it comes to manufacturing, one of the best metals to use in certain parts and products is aluminum. This metal is ideal because it is relatively easy to acquire, hence it is cheap. Companies can mine them almost everywhere. Not only is aluminum cheap, its characteristics are of high quality. This metal is comparable to steel when it comes to strength and durability. In terms of weight, aluminum is also significantly lighter than steel as well. This is why it is used in making hardware handles.
First of all, Aluminum Hardware Handles are designed so that it can take high amounts of punishment. It is used to be pulled, pushed, turned and takes much abuse in order to open doors and other entry ways. In using Aluminum Hardware Handles, manufacturers can be sure that it will last longer compared to other materials because of its characteristics. And by using die casting, they can also produce them faster and with better consistency.
Secondly, the manufacturing process known as die casting uses heat and pressure to make the parts or products, in this case, Aluminum Hardware Handles. The process starts with the raw aluminum, it is then subjected to an intense amount of heat in order to melt it. The liquefied metal is then injected into molds where its cavities give its shape. Using pressure of up to 30,000 PSI, the liquid metal is forced into every nook and cranny of the mold. After the mold cools down, the resulting Aluminum Handles have accurate dimensions, consistent and with great surface quality.

Die Casting Handle Parts
Kinetic Die Casting Company makes aluminum die castings as Die Casting Aluminum Brackets. As a Die Casting Company, we make these parts every day and ship thousands of these aluminum die castings every week.
Contact us to get die casting prices http://www.kineticdiecasting.com/replyform.html.
Kinetic Die Casting Company
6918 Beck Avenue
North Hollywood, California 91605
Sales@kineticdc.com