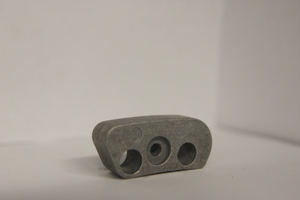 Go with automotive Parts Die Casted. Manufacturing of automotive parts has grown as compared to the recent decades. As technology age, outcomes also become more advanced wherein they are now easier to make and have stronger properties.
Production of economy cars has been very possible with the use of aluminum automotive parts. Aluminum is very economic and practical because of the chemical properties that it carries. As we all know, automotive consists of very detailed and small parts wherein precision is very important to ensure that the whole automotive will work. Also, the material to be used should be heat-resistant to withstand the heat that the engine makes. With this, die casted aluminum is perfect because it can be easily shaped into detailed parts. Plastics are also easy to shape because of their elasticity but when it comes to being heat-resistant, they can only withstand certain temperature which is lower than that of aluminum.
Also, other advantages of using aluminum in automotive parts are the weight, corrosion-resistant, economic, and durable. Due to the abundance of aluminum on earth, acquisition of this material is very easy so it is cheaper as compared to plastic and other materials that are difficult to acquire. Being a corrosion-resistant leads to longer lifespan of the automotive parts which is advisable so that the automotive will also have a longer lifespan.


Automotive Die Casting Parts
Kinetic Die Casting Company makes aluminum die castings as die casting auto parts. We make these parts every day and ship thousands of these aluminum die castings every week.
Contact us to get die casting prices http://www.kineticdiecasting.com/replyform.html.
Kinetic Die Casting Company
6918 Beck Avenue
North Hollywood, California 91605
Sales@kineticdc.com