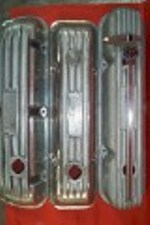 Auto Parts made from Aluminum for Cars. For a car to properly work, it has to make use of a number of parts. Owners of these machines would of course want to be able to trust and rely on each part of their car so that when they use it, they know that nothing can go wrong. Of course, it cannot be avoided that one day something is going to give. The best thing that any car owner can do is lessen the risk of something breaking in the middle of the road. With that, car manufacturers are starting to realize the efficiency of making use of Aluminum Car Parts.
Also, aluminum has been known to be one of the toughest and most durable materials in the whole world. At the same time, it is relatively cheap and easy to acquire aluminum as it can be mined almost everywhere. Aluminum Auto Parts are also lighter compared to using steel parts, which makes the car lighter overall as well. This significantly proves the performance of the car and its reliability. Because of these characteristics, aluminum has been said to be more valuable than gold.
Furthermore, to craft Aluminum Auto Parts fast and consistent in quality, manufacturers can make use of die casting. This is the process wherein the material, in this case aluminum, will be turned into liquid and then poured into molds. The molds cavity will shape the liquid into the desired shape of the manufacturer. Then this will be allowed to solidify. The resulting Aluminum Auto Parts are almost identical because of using the same die casting tooling over and over again.


Automotive Die Casting Parts
Kinetic Die Casting Company makes aluminum die castings as die casting auto parts. We make these parts every day and ship thousands of these aluminum die castings every week.
Contact us to get die casting prices http://www.kineticdiecasting.com/replyform.html.
Kinetic Die Casting Company
6918 Beck Avenue
North Hollywood, California 91605
Sales@kineticdc.com