RF/EMI shielding Die Casting Parts. Die Casting Parts RF/EMI Properties.
Aluminum is one of the most abundant "metallic" materials on earth. Aluminum is also one of the most electrically conductive materials. Because aluminum is electrically conductive, it is a natural shield for radio frequency waves.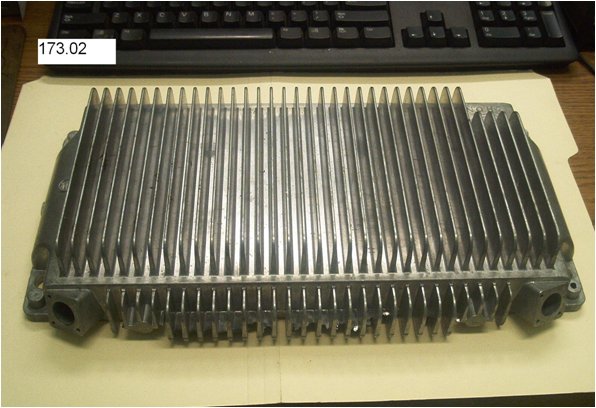 Aluminum Heat Sink Die Casting
Kinetic Die Casting Company produces many types of aluminum die casting parts. Many times, an aluminum housing or enclosure was made from aluminum because of the natural electrical conductivity of aluminum.
The picture at the top of this newsletter is an electronic enclosure that was die cast in A413 aluminum because of its electronic EMI/RF properties. Perhaps, you should consider aluminum if you are thinking of designing a new electronic enclosure.
Kinetic Die Casting manufactures aluminum die castings creating aluminum die casting boxes, aluminum handle hardware, and aerospace die casting. If you would like to get a quote, please visit our website: Kinetic Die Casting Company
"The Parts We Make Today, We Ship Today"
Kinetic Die Casting Company. Inc.

6918 Beck Avenue, North Hollywood,

California 91605, United States of America

E-mail sales@kineticdc.com

USA Toll Free: (800) 524-8083 Local: (818) 982-9200
To get prices for Die Casting Tooling Molds or Parts:

RFQ Die Casting Tooling Part Prices
Kinetic Die Casting Company makes: