All You Need to Know about Aluminum Lighting Fixtures! Prior to the invention of aluminum die casting, most lighting fixtures have been exposed to welding techniques so as to produce the essential parts to this type of electrical component. Not only does this system provide an expensive and prolonged process of making just a few outputs, welding also require a lot of hands to work, necessitating a huge amount of labor. With this limitation in the widespread need for lighting fixtures to be made in different dimensions and specific designs, the science of die casting has also incorporated the production of aluminum lighting fixtures.
Aluminum lighting fixtures, as with all other products of aluminum die casting, are made with net shape. In the process of making aluminum lighting fixtures, die caster do not need to perform heavy welding, and can simply mold dies to produce the best lighting fixture in accordance to the requests of their clients. One of the best things about lighting fixtures made from aluminum is that it upholds thermal properties, thereby making it easier for a lot of household equipment and electronic gadgets to diffuse heat. Shipping costs wouldn't also be a problem for most die casting clients as the material used is guaranteed to be lightweight. Most of the lighting fixtures before used to be made with plastic, however are found not to last long when compared to the longevity of those made from aluminum. The electrically conductive components of these fixtures also compliment the main functions of the outputs made from aluminum die casting.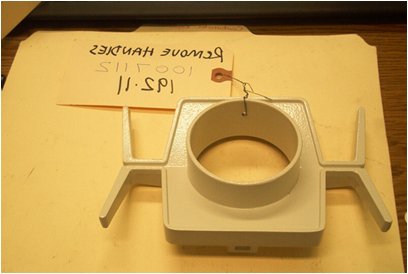 Light Fixture Die Casting Parts
Kinetic Die Casting Company makes aluminum die castings as Lighting Fixture Die Castings. We make these parts every day and ship thousands of these aluminum die castings every week.
Contact us to get die casting prices https://www.kineticdiecasting.com/replyform.html.
Kinetic Die Casting Company
6918 Beck Avenue
North Hollywood, California 91605
Sales@kineticdc.com
Lighting Die Casting Parts
Die Casting Lighting Parts
Diecasting Parts
Die Casting Lighting Part Pictures
Die Casting Lighting Fixtures
Kinetic Die Casting Company 6918 Beck Avenue, North Hollywood, California 91605 USA
E-mail sales@kineticdc.com Toll Free: (800) 524-8083 Local: (818) 982-9200 Fax: (818) 982-0877
Die Casting Lighting Parts Prices