Artificial light, that is the main purpose of die casting lighting fixtures. Kinetic Die Casting Company makes lighting fixtures. A light fixture consist of several parts: the light source, light reflector that directs the light to a certain point, an opening (with lens or without lenses), the light housing for protection, an electrical counterweight, and a cord connecting to the power source. Lighting fixtures can be classified as indoor lighting fixtures and outdoor lighting fixtures.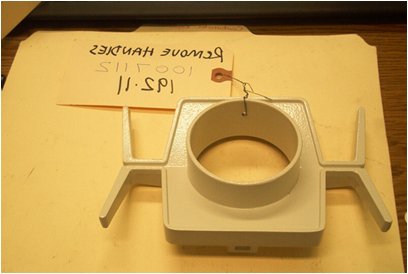 Before the introduction to an aluminum die casting company, lighting parts are made by welding pieces together. This process is costly, time consuming, and labor extensive. Nowadays, lighting parts are manufactured by die casting, a process wherein molten metal is forced into mold cavities. Die casting is beneficial if you are producing large quantities of small to medium sized lighting parts with good details,
Aluminum is lightweight and sturdy, a material often used to make lighting parts because of its durability and good thermal and electrical properties. Die cast aluminum lighting parts are made faster because they can be produced in net shape, meaning there are no welding or drilling methods needed after. Holes can be added to the mold cavities. These holes are necessary for the installation of covers or lids.
Do you need fast delivery for die casting lighting parts?
Do you need low quantities of lighting fixtures?
Know someone that wants to buy die cast parts and can use our die casting services?

Call us and let us know 818-982-9200.
Kinetic Die Casting Company 6918 Beck Avenue North Hollywood California 91605
www.kineticdc.com #diecasting #kineticdc #manufacturing @kineticdc #lighting #lightfixtures
Die cast aluminum lighting parts are used in medical offices and parking garages for lighting fixtures. They are also used for bullet lighting fixtures, street traffic lights, outdoor and wall lighting fixtures. Furthermore, there are special light parts made for Aluminum lighting fixtures used for automobile lighting, marine lighting, medical lighting, and aerospace lighting.
Kinetic Die Casting Company is a California Die Casting Company