Manufacturers are specifying the die casting process to make heatsinks in aluminum. What are Aluminum Heat Sinks? The material, aluminum, has great thermal conductivity.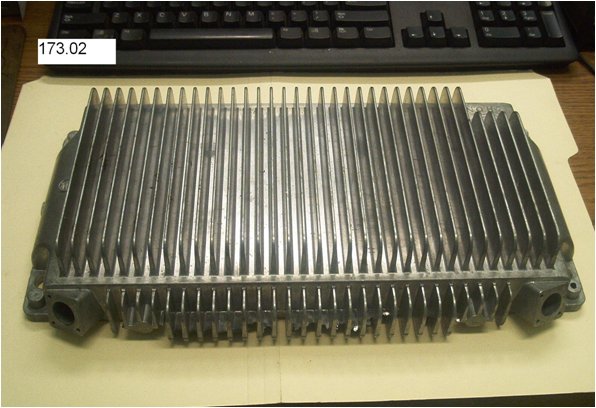 Aluminum Die Casting Heat Sinks
Aluminum is a strong and durable material, which is why this is an ideal metal to use in heat sinks. This metal is found in the earth and is extracted from ore. Some say that it is more valuable than gold even though it is very abundant since this metal can be used in a variety of ways due to its unique characteristics of being strong, durable yet light in weight. It is used as a part of many appliances people commonly use as well as electronics. Aluminum Heat Sinks are just one of the products made with this metal.



Video of the die casting metal flow into a die casting mold to produce an Aluminum Heat Sinks.
Aluminum Heat sinks have one purpose, and that is to take away the heat from more sensitive parts in the appliance or electronic product it is in. Since electricity produces heat, it can damage the product. By placing a
Die Casting Aluminum Heat Sink
, the heat is diverted from the wires, boards and other more important parts of the product so that it can continue to function. Since aluminum is a very durable material, it is ideal for this job.
Now, Aluminum Heat sinks are made by using the die casting process, a process which involves melting the aluminum first. The liquid metal will then be injected into molds, these molds will give the metal its new shape. Once the molds are cooled, it can now be opened and that's it, a new heatsink has been finished. Since heat sinks are used by a lot of manufacturers, they are needed in large quantities. Die casting is the best way to provide large numbers of Aluminum Heat Sinks since it is a fast, cheap and reliable method.
Permalink: https://www.kineticdiecasting.com/kdc/aluminum-heat-sink-diecastings/
Kinetic Die Casting manufactures custom metal parts to their customer. If you would like more information about Kinetic Die Casting, please visit our website:Kinetic Die Casting Company

"The Parts We Make Today, We Ship Today"

Kineticdc makes:
Aluminum Heat Sinks
Automotive Die Casting Parts
Airplane Die Casting Parts
Light Fixture Die Casting Parts
Die Casting Aluminum Box Enclosures
Aerospace Die Casting Parts
Military Die Casting Parts
Die Casting Tooling
Kinetic Die Casting Company 6918 Beck Avenue, North Hollywood, California 91605 USA
E-mail sales@kineticdc.com Toll Free: (800) 524-8083 Local: (818) 982-9200 Fax: (818) 982-0877