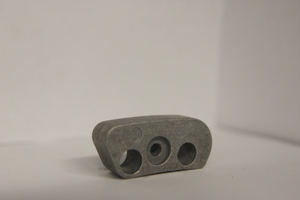 Auto Parts and Car Parts and Automotive parts. Car Parts or Auto parts in aluminum are 1/3 the weight of steel parts. Aluminum auto parts are formed from a few hundred to thousands of auto parts a day. Many features of the automotive part are manufactured "net shape" to save the cost of useless materials and the additional labor of machining. Mounting holes are usually produced into the aluminum auto part during production. also saving cost. Many of the primary "tier one" automotive manufacturers have their own manufacturing plants. They also purchase aluminum automotive parts from companies such as Kinetic Die Casting Company.
Good news for Chevy parts, Toyota parts, Nissan parts, Honda parts and Jeep parts users! Auto Parts Train, the country's leading auto parts dealer is now selling these top quality auto parts at the lowest prices. While you get satisfied from the auto parts' superior quality and performance, you can also save from Auto Parts Train's hottest deals on these products. Up to 50% discounts are offered plus you get more choices as Auto Parts Train includes auto parts for older and the most recent models.
http://www.kineticdiecasting.com/automotive_part_pictures.html
To get a price for aluminum die casting parts or die casting tooling, call toll free 800-524-8083 and ask for sales. Or email us at sales@kineticdc.com for a fast response on a price quote.
---

---
Kinetic Die Casting manufactures aluminum military parts, aluminum hardware, and aluminum die castings. Visit our website for a quote: Kinetic Die Casting Company
Die Casting Auto Parts
Die Casting Car Parts
Manufacturing Die Casting Parts
Aluminum Die Casting Company
Photos Die Casting Car Parts
Kinetic Die Casting Company 6918 Beck Avenue, North Hollywood, California 91605 USA
E-mail sales@kineticdc.com Toll Free: (800) 524-8083 Local: (818) 982-9200 Fax: (818) 982-0877
Die Casting Automotive Parts Prices