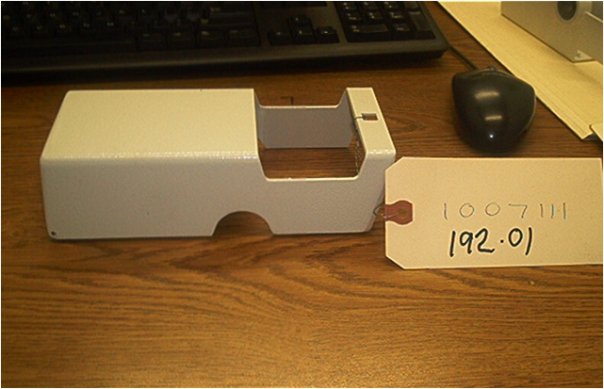 Die Casting Aluminum Enclosures made by Kinetic Die Casting Company. If you are looking for enclosures which can provide security to the electronic components of your equipment, Kinetic Die Casting makes Die Casting Aluminum Boxes. Kinetic Die Casting Company is an American Jobshop Aluminum Die Casting Company that manufactures the aluminum parts used in the products of Original Equipment Manufacturers or OEM's. The company is now 25 years old and is currently located in North Hollywood, California.
Kinetic Die Casting Company makes die cast aluminum enclosures through the manufacturing process which requires the use of a die casting machine which will inject molten aluminum into a steel die casting mold tool. This process will produce the aluminum die cast parts which are used by the company in manufacturing their high quality products. Since the enclosures are produced through die casting, the boxes are more durable and stable. These boxes are also competitively priced and can be used for communication devices, motors, electrical junction boxes and elbows, trucks, automobiles, and computer parts. They also produce boxes which are painted, polished, ball burnished, or assembled depending upon the need of the customers. In case the aluminum boxes or parts received by the customers are not right, Kinetic Die Casting Company will replace the product or parts at no additional charge.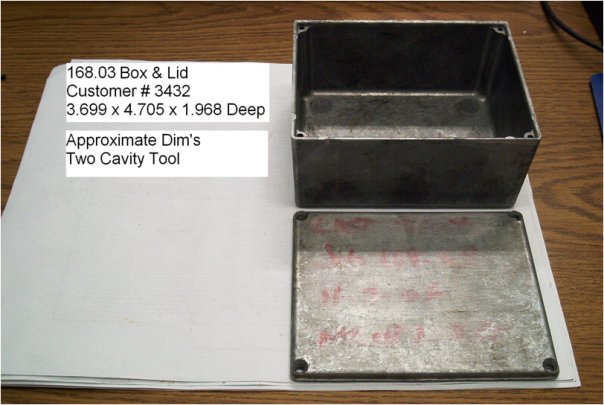 Die Casting Aluminum Box Parts
Kinetic Die Casting Company makes aluminum die castings as Die Casting Aluminum Enclosures. As a Die Casting Company, we make these parts every day and ship thousands of these aluminum die casting parts every week.
Contact us to get die casting prices https://www.kineticdiecasting.com/replyform.html.
Kinetic Die Casting Company
6918 Beck Avenue
North Hollywood, California 91605
Sales@kineticdc.com