The Advantages of Aluminum Aircraft Parts over Plastic. On comparing aluminum die cast parts with plastic parts in terms of ability to recycle:
Plastic: Dilemmas concerning the plastic product's ability to recycle came up by a nationwide task force, which called for plastics dealers abstain from using the worldwide symbol for recycling in ads, because it was considered as ambiguous in relation to plastics.
Aluminum: Almost all metals have constantly been readily recyclable. Die castings are never dangerous wastes and they never cause problems in management or reprocessing.
Plastic Parts:
Plastic is more fragile than aluminum parts.
Plastic is too bendable for a lot of purposes.
Plastic is not dimensionally firm enough.
Plastic does not normally perform well in warm conditions.
Plastic does not act well with a lot of coatings.
Plastic injection moldings do not obstruct radio frequency.
Plastic does not obstruct electromagnetic discharge.
Plastic injection moulded parts do not provide themselves simply for chrome plating.
Die Cast Aluminum Parts:
Die Cast Parts have higher level durability under weight than plastics.
Die Cast Parts are totally defiant to ultra-violet rays.
Die Cast Parts are totally defiant to riding out.
Die Cast Parts are totally defiant to breaking in the incidence of diverse reagents.
Manufacturing phases for creating die cast parts are much quicker than for injection molded parts.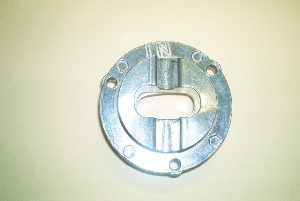 To get a price for aluminum die casting parts or die casting tooling, call toll free 800-524-8083 and ask for sales. Or email us at sales@kineticdc.com for a fast response on a price quote. Kinetic Die Casting manufactures die casting metal parts creating products like roofing tile molds, lighting parts, and military parts. If you would like more information about Kinetic Die Casting, visit our website:Kinetic Die Casting Company
"The Parts We Make Today, We Ship Today"

What is Die Casting?
Costs Die Casting Parts
Airplane Die Casting Parts
Light Fixture Die Casting Parts
Die Casting Aluminum Parts
Kinetic Die Casting Company 6918 Beck Avenue, North Hollywood, California 91605 USA
E-mail sales@kineticdc.com Toll Free: (800) 524-8083 Local: (818) 982-9200 Fax: (818) 982-0877
Permalink: https://www.kineticdiecasting.com/kdc/airplane-parts-in-plastic-or-aluminum