Kinetic Die Casting Company will make die casting parts for our customers that send us their die casting tools from other die casting companies.
We are still offering a Die Casting Tooling Transfer special.
Manufacturing companies transfer their die casting tooling and we make their parts in just a few weeks.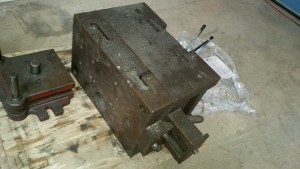 Kinetic Die Casting Company, a better die casting part supplier.
Kinetic Die Casting Company makes that decision easier.
1. Send us your die casting tooling and die casting molds
2. A purchase order made to us with your old suppliers prices.
3. We will honor the die casting part price paid to the old die casting part supplier.
4. You will get better die casting parts than you received before.
5. We will ship the die casting parts to you in less than 4 weeks.
Kinetic Die Casting Company 6918 Beck Avenue North Hollywood California 91605 USA
Office Hours: Monday through Thursday 6:00 AM to 4:30 PM (Pacific Time)
818-982-9200 – sales@kineticdc.com – www.kineticdiecasting.com
Permalink: https://www.kineticdiecasting.com/kdc/die-casting-tooling-transfer-2019/
Die Casting Tooling and Die Casting Molds
Die Casting Tooling Information
Tooling Used in Die Casting
Frequently Asked Die Casting Questions
Die Casting Tile Molds

Kinetic Die Casting Company 6918 Beck Avenue, North Hollywood, California 91605 USA
E-mail sales@kineticdc.com Toll Free: (800) 524-8083 Local: (818) 982-9200 Fax: (818) 982-0877
Die Casting Tooling Prices