Kinetic Die Casting Company received a purchase order on July 13, 2015 from one of our Aerospace Part Manufacturing Company customers for ten thousand (10,000) aluminum die casting parts, delivery requested as ASAP (As Soon As Possible). These aerospace die casting parts have a special acme thread that needs to be completed, post processing. The parts are die trimmed, then the parts are vibra deburr finished, then we polish the parts and finally we put in the acme thread. We do a final inspection visually and with gauges, write the product certifications, pack and ship the parts.
The delivery requested as ASAP. We take our requests for fast delivery serious. Our internal goal is to make and ship these die casting parts by August 10th, 2015 or sooner. Deliver the 10,000 die casting parts in four weeks, or less, from the receipt of our purchase order.
We would like to do the same for your company, give us a call. We accept purchase orders from 10 die casting parts, 10,000 die casting parts or up to 200,000 die casting parts in a year. We make parts in aluminum weighing from .01 pounds to about 10 pounds.
"The Parts We Make Today, We Ship Today"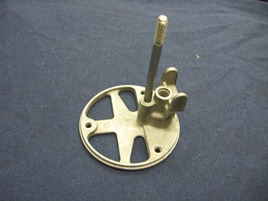 Aerospace Die Casting Parts
Kinetic Die Casting Company makes aluminum die castings as Aerospace Die Castings. As a Die Casting Company, we make these parts every day and ship thousands of these aluminum die castings every week.
Contact us to get die casting prices http://www.kineticdiecasting.com/replyform.html.
Kinetic Die Casting Company
6918 Beck Avenue
North Hollywood, California 91605
Sales@kineticdc.com