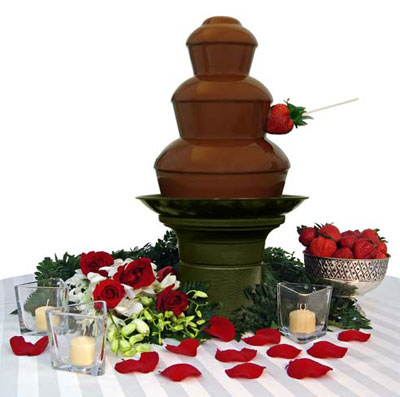 Extruded aluminum heatsinks are made by heating aluminum to the point of a semi-solid state. Then this aluminum is pushed (extruded) through an extrusion die. These aluminum forms have the profile of the die it was pushed through, much like the play dough toy extruder. The simple shapes are stars or circles. These forms are cut to the length needed.
Aluminum Heatsinks that are extruded typically have a flat bottom and ribs on the top. They can be extruded in lengths of several feet an cut to shorter lengths. Because these extruded aluminum heatsinks were formed by pushing through a die, there is a limitation on details that can be formed on the top and bottom surfaces. If a depression is needed to mount components then it will need to be machined into the part as a pocket as an after operation, dramatically increasing the part cost. More typically, if holes are needed for mounting, they too will need to be machined into the parts as a secondary operation. Any other holes needed so wires or components can pass through have the same limitation.
The Aluminum Die Casting Process injects metal into a mold or die that forms the top, bottom and sides. Mounting holes, through holes and cavity indentations formed into the part are in the die halfs on the top and bottom. Aluminum Die Casting Heatsinks will have all the features necessary for installing the components and the holes for mounting during the original manufacturing operation. Die casting heatsinks will not require secondary operations for holes and features.
Kinetic Die Casting manufactures aluminum and zinc die casting parts. Samples of KDC's work include die cast speaker parts, aluminum tile plates, and other die cast metal parts. If you would like to have a quote please visit our website: Kinetic Die Casting Company
Heat Sink Die Castings
Chocolate Fountain Die Castings
Die Casting Heat Sinks
Die Casting Heat Sink Pictures
Golf Products Die Castings
Kinetic Die Casting Company 6918 Beck Avenue, North Hollywood, California 91605 USA
E-mail sales@kineticdc.com Toll Free: (800) 524-8083 Local: (818) 982-9200 Fax: (818) 982-0877
Die Casting Heat Sink Prices