The Many uses of Die Casting Aluminum Boxes. Kinetic Die Casting Company makes many types of aluminum boxes using the die casting process. These "Boxes" are also known as "Chassis" or "Enclosures" and "Housings".
This aluminum box known as a Guitar Amplifier Chassis, was used in the music industry:



Guitar Amplifier Chassis Die Casting
This is an aluminum die casting part that was developed here at Kinetic Die Casting Company for a company called Damage Control. Damage Control purchased thousands of these aluminum Guitar Amplifier Chassis from us in 100-200 part increments, complete and ready for assembly. The tool to produce this part has three slides and the tool cost them around $20,000 to produce. The part cost is around $3.00 each part.
This die casting part is a military housing: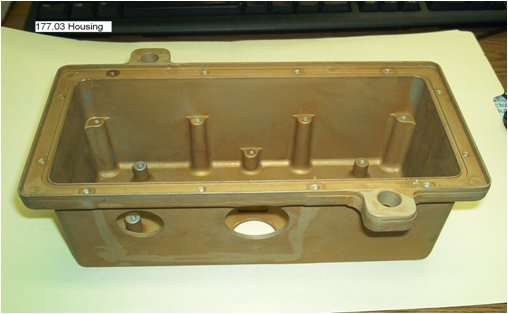 Military Die Casting Photos
This part is an aluminum die casting that Kinetic Die Casting Company does a radio-graphic inspection then impregnates and then machines the required threads and complete the part with a chemical film prior to painting the part. These parts are purchased in lots of 50-100 parts.
This next item is a lot more common. This is an electrical conduit housing: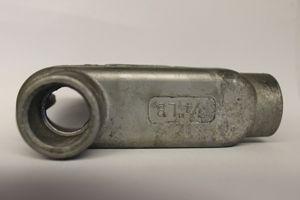 Kinetic Die Casting company produced 16,000 parts for this company every week before they were purchased by a much larger company and moved to India.
Evidently, there are several types of aluminum boxes produced as a die casting part. We can help you with your aluminum box product development. Cal us today to review your aluminum box part design.
Kinetic Die Casting manufactures aluminum die castings creating aluminum die casting boxes, aluminum handle hardware, and aerospace die casting. If you would like to get a quote, please visit our website: Kinetic Die Casting Company