Kinetic Die Casting Company wishes all our friends and customers a Happy Thanksgiving in 2020. We are closing Wednesday (today) taking a long lunch to celebrate. Please call again on Monday after 8:00 AM. We will be closed Thursday and Friday to be with or families in observance of Thanksgiving. Please enjoy the time with your family during the start of the holiday season.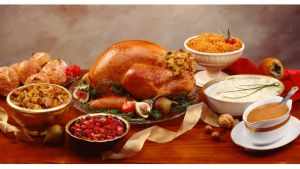 Enjoy Your Thanksgiving Dinner
Permalink: https://www.kineticdiecasting.com/kdc/happy-thanksgiving-2020/
Kinetic Die Casting Company makes aluminum parts and zinc parts, on time, for most manufacturing industries.

"The Parts We Make Today, We Ship Today"
Kinetic Die Casting Company
6918 Beck Avenue,
North Hollywood, California 91605 USA
E-mail sales@kineticdc.com
Toll Free: (800) 524-8083
Local: (818) 982-9200
Die Casting Parts Prices