January 1, 2022 – Kinetic Die Casting Company wishes to express our hope that your 2022 is a prosperous one. We thank you for your business and we are pleased that we were able to serve you and your company with splendid die casting parts and tooling.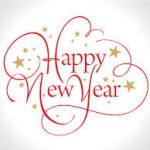 Happy New Year from Kinetic Die Casting Company
We are closed New Year's Day to celebrate with our family.
Many of our customers are pleased with us for the following reasons:
We accept low quantity Purchase Orders.
Many times our delivery is shorter than two weeks for completed parts.
We produce great quality parts.

Permalink: https://www.kineticdiecasting.com/kdc/happy-new-year-2022/

Call for prices for die casting tooling and parts 800-524-8083
Kinetic Die Casting Company (kineticdc)
6918 Beck Avenue, North Hollywood, California. 91605 sales@kineticdc.com
#diecasting @diecasting