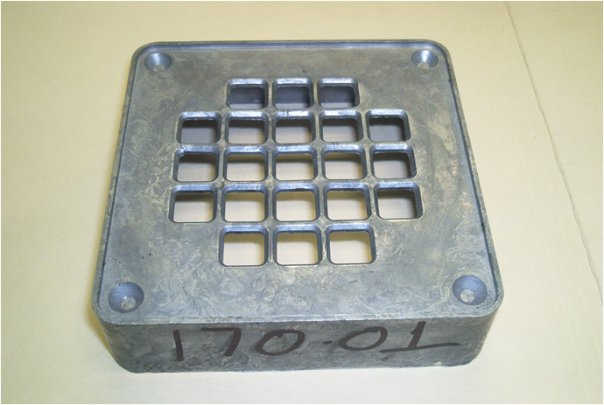 Why Aluminum Boxes? To protect electronic machinery or components from the damages which water, moisture, dust, or abrupt shock can do, one has to use boxes which has the capability to keep the said factors away. This answers the question, "Why should you use Die Casting Aluminum Boxes?" It is because the die casting aluminum boxes can protect components from outside factors since they are made from aluminum die castings and also have die cast lids. The die cast covers can be bolted in place as a way of sealing the item. This will protect the components from factors which causes damages.
Die cast aluminum boxes can also be utilized for RF/EMI shielding. This RF (Radio Frequency) or EMI (Electrical Magnetic Inductance) shielding is important if one wants to shield electronic components from unwanted interference which radio waves and frequencies can cause. Through the use of die casting aluminum boxes, electronic components are given RF/EMI shielding since the boxes have the capability of dispersing and absorbing any external frequencies. Utilization as enclosure for computer disk drives, computer components, engine compartments, motors, communication devices, electrical junction boxes, or car transmission is also one of the reasons why these boxes should be used. Since aluminum die cast parts are also less heavy than steel parts, as a manufacturer, it is more beneficial to use this. Aside from being electrically conductive, it will allow easier and less cost of transportation since it only weigh 1/3 of the weight of the steel parts.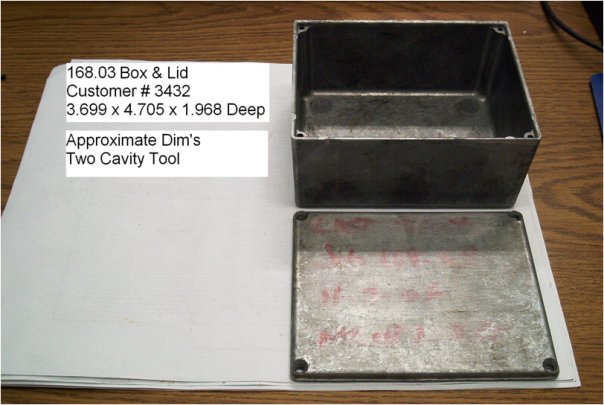 Die Casting Aluminum Box Parts
Kinetic Die Casting Company makes aluminum die castings as Die Casting Aluminum Boxes. As a Die Casting Company, we make these parts every day and ship thousands of these aluminum die casting every week.
Contact us to get die casting prices http://www.kineticdiecasting.com/replyform.html.
Kinetic Die Casting Company
6918 Beck Avenue
North Hollywood, California 91605
Sales@kineticdc.com