Transfer Your Tooling to Kineticdc for Faster and better Aluminum Die Casting Parts and Zinc Die Casting Parts, No risk to you. Transfer your die casting tooling with a Purchase Order for die casting parts and we will match the part prices. You will get great quality parts in 4 weeks or less. Send your die casting tooling, molds and trim dies to Kinetic Die Casting Company with a die casting part (PO) purchase order. We will honor our competitors die casting part prices and ship you great quality die casting parts in less than 4 weeks.
We are still offering a Tooling Transfer special. When another die casting company fails to do a good job. Fails to ship good quality die casting parts. Fails to ship aluminum die castings on time. The manufacturing company customer transfers their die casting tooling to Kinetic Die Casting Company, a better die casting part supplier.
Kinetic Die Casting Company makes that decision easier this week.
1. Send us your die casting tooling and die casting molds
2. A purchase order made to us with your old suppliers prices.
3. We will honor the die casting part price paid to the old die casting part supplier.
4. You will get better die casting parts than you received before.
5. We will ship the die casting parts to you in less than 4 weeks.
Kinetic Die Casting Company 6918 Beck Avenue North Hollywood California 91605 USA
Office Hours: Monday through Thursday 6:00 AM to 4:30 PM (Pacific Time)
818-982-9200 – sales@kineticdc.com – www.kineticdiecasting.com

Do You Need Prices from Kinetic Die Casting for your Die Casting Parts?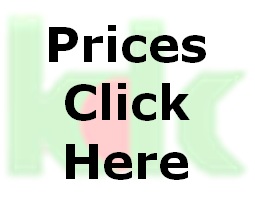 Die Casting Part Prices
"The Parts We Make Today, We Ship Today"

Kineticdc makes:
Automotive Die Casting Parts
Airplane Die Casting Parts
Light Fixture Die Casting Parts
Consumer Products Aluminum Parts
Aerospace Die Casting Parts
Military Die Casting Parts