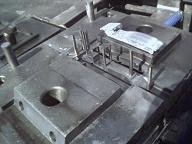 Tooling for Die Casting. Aluminum die casting is a metalworking process mainly used to create several small to medium sized parts. This process results in parts with the almost exact same dimensions, smooth surface finish and with incredibly high detail. The process of aluminum die casting typically involves molten metal to be forced into molds under high pressure to create each part. Then, they are machined into dies. Common metals used for this process are non ferrous metals such as tin, copper, magnesium, zinc, lead and aluminum; although ferrous materials can also be used. Due to the versatility of this process, it has become one of the highest volume of products made in the industry.
First of all, the Die Cast Tools used in this process is known as the die cast tooling or die cast mold. This mold is made from strengthened steel and can come in several shapes and sizes. They are available in single cavity, where one part is created per cycle, and multiple cavity, where several parts are created in a single cycle. These molds and tooling can cost for as low as a few hundred dollars for the simpler molds and would cost several thousand dollars for larger and complex molds.
Also, other Aluminum Die Cast Tools used for the process of die casting are the machinery; namely the gooseneck machine or hot chambered machine and the cold chambered machine. These machines have different advantages as well as advantages and it would depend upon what metal is being used to determine which machine is to be used.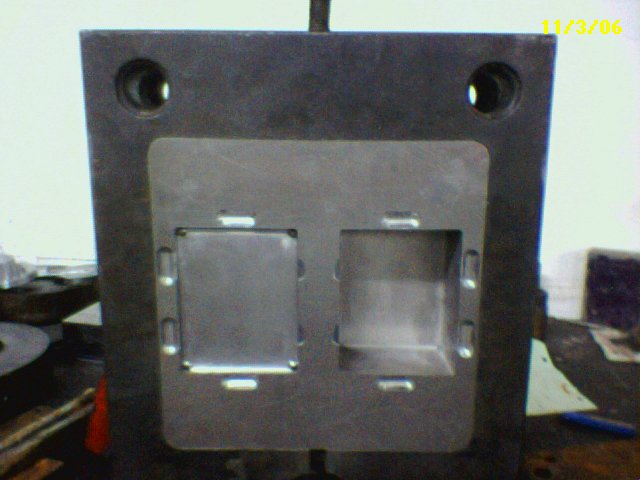 Die Casting Tooling Mold
Kinetic Die Casting Company makes aluminum die castings using Die Casting Tooling. As a Die Casting Company, we make these parts every day and ship thousands of these aluminum die castings every week.
Contact us to get die casting prices http://www.kineticdiecasting.com/replyform.html.
Kinetic Die Casting Company
6918 Beck Avenue
North Hollywood, California 91605
Sales@kineticdc.com