On Friday October 21, 2016 Kinetic Die Casting Company was one of the manufacturing companies that participated in the Los Angeles Valley College LAVC Manufacturing Day with Congressman Tony Cárdenas. This was the MANUFACTURING SHOWCASE, that included Training & Career Opportunities. There were from 200 to 250 high school kids at the event. We are hoping that many of them will look into manufacturing as a possible career course. There were also several unemployed adults that are participating in the LAVC retraining program. This event was a huge success.

This is a message from our Congressman Mr. Cárdenas:
"Throughout my twenty years in public service, and as a former small business owner, my goal has always been to support the growth of small and mid-sized businesses in the San Fernando Valley. Knowing just how critical small businesses are to our community and the U.S. economy, I would like to personally invite you to attend a Manufacturing Day Event on October 21st that I am hosting. Special guests include Dr. Erika Endrijonas, President of Los Angeles Valley College; Mr. Richard Brent, CEO of Louroe Electronics, who is a member of the District Export Council of Southern California and the 2015 winner of the U.S. President's Export Achievement Award; Sector Strategies Manager of Goodwill SoCal Tracy DiFilippis; and Assistant Principal of North Valley Occupational Center Liz Peñuela. Our goal is to foster a robust conversation around manufacturing, and I know your perspective will provide much value."
Permalink: https://www.kineticdiecasting.com/kdc/lavc-manufacturing-day-with-congressman-tony-cardenas/
Kinetic Die Casting brought samples of die casting parts as well as brochures and business cards for people to get interested in manufacturing. We also had about 20 pounds of candy that kept the 200 to 250 high school kids coming back to our table.
= Click this "Button" for our Online Die Casting Job Application =====>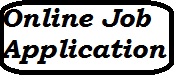 < === Click this "Button" for PDF to "Download" and print