Different Types of Aluminum Castings. Aluminum die castings are used to by a lot of metalworking companies to form the perfect aluminum material, without having to spend a lot of money and wasting a lot of time. Due to the versatility of these processes, a lot of companies have turned to this unique way in forming one of the most dependable alloys that is used for several components in the same industry. There are a lot of items that were produced out of aluminum castings from the Washington Monument's cap to the ancient tea kettles used by people who lived hundreds and hundreds of years ago. Although there have been a lot of improvements in the process of aluminum castings, most of the companies still resort to the traditional means of using molten metal to form some of the most intricate dies in history.
Furthermore, Aluminum castings can come in three diverse methods. Out of the three (permanent mold casting, sand casting and die casting), die casting is considered as the most popular among all companies in the metalworking industry. Although sand casting is known to be more versatile due to its delicate patterns, die castings prove to produce the most durable components used by a lot of automobile franchises and even the smallest of modern electronic gadgets. Other would say, however, that permanent mold castings also produce durable materials, but may need more expensive equipments and methodologies compared to the two other methods. Although these three processes may have a lot of differences, it can be agreed that aluminum die castings are highly effective in whichever method they are performed under.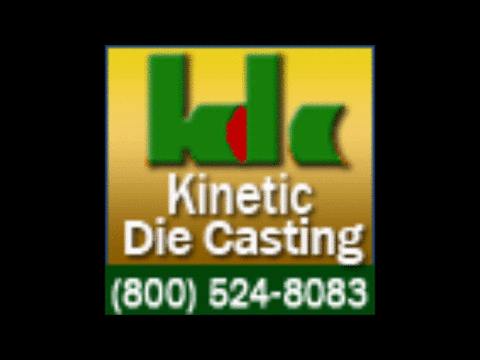 Die Casting Parts
Kinetic Die Casting Company makes Aluminum Casting Parts. As a die casting company, we make these parts every day and ship thousands of these aluminum die castings every week.
Contact us to get die casting prices http://www.kineticdiecasting.com/replyform.html.
Kinetic Die Casting Company
6918 Beck Avenue
North Hollywood, California 91605
Sales@kineticdc.com