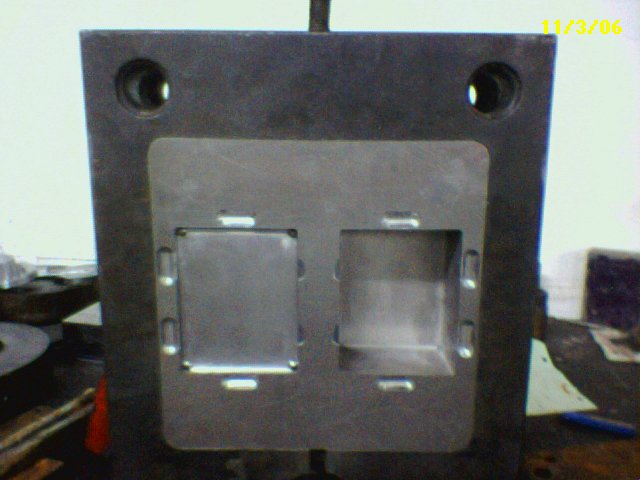 Die Casting Tooling. Die casting is a modernization that makes it possible to mass production for manufacturers. It is the procedure of forcing molten metal under high pressure into reusable steel molds. These molds are otherwise dubbed dies. It creates multifaceted shapes with high degree of correctness and repeat-ability.
A die casting tooling is employed for high volume of production and is typically a class "A" complete die. It comes in a variety of sizes and shapes. It is frequently made from steel and often weighs several hundred pounds for a complete mold.
A die casting tooling is utilized to produce a part in a die casting machine. Surfeit aluminium from a die casting tooling is manufactured by a die casting trim, saving as much as 15% in the part price by speeding up the manufacture procedure.
Die casting dies, die casting molds and insert die are also known as die casting tooling. It comes either with single cavity or numerous cavities. If the cavity is soft, it can be damaged and wore off from erosion. It generally needs particular understanding on how to mold tooling for aluminium.
To expand its tooling life, die casting tooling needs heat treatment. Getting a prototype to test and produce a design is prudent because it's reasonably priced and takes less time to construct. Nevertheless, once damaged, a prototype cannot be customized.
Die casting tooling is a requirement in the manufacturing industry. To get a longer life for the molds, be sure to obtain only from toolmakers that utilizes enough steel. The cost differs for trim dies and cavity inserts.

Kinetic Die Casting manufactures aluminum die castings creating aluminum die casting boxes, aluminum handle hardware, and aerospace die casting. If you would like to get a quote, please visit our website: Kinetic Die Casting Company
Die Casting Tooling and Die Casting Molds
Die Casting Tooling Information
Tooling Used in Die Casting
Frequently Asked Die Casting Questions
Die Casting Tile Molds

Kinetic Die Casting Company 6918 Beck Avenue, North Hollywood, California 91605 USA
E-mail sales@kineticdc.com Toll Free: (800) 524-8083 Local: (818) 982-9200 Fax: (818) 982-0877
Die Casting Tooling Prices