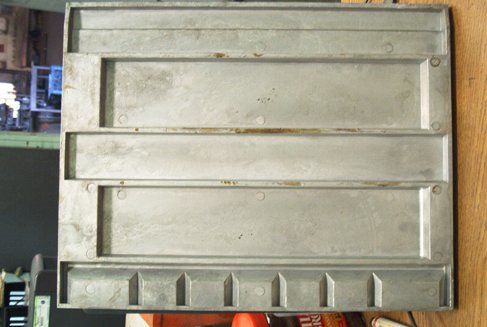 Die Casting Molds. Aluminum die casting is the method for manufacturers to fulfill orders for large quantities of small to medium sized metal parts. This versatile process has been placed among the highest volume products made by the metalwork industry.
The process of die casting starts off with molten metal. This molten metal is then forced into the Die Casting Molds in a high pressure environment. After which, they are then machined into dies. This process results in the metal parts to be consistent in their dimensions, with high quality and good detail. For most of the time, die casting makes use of non ferrous metals such as tin, aluminum, zinc and copper among others but ferrous metals can also be used in this process. However, harder and stronger metals such as steel and iron cannot be used in this process; instead they are used to make Die Casting Molds.
These die cast molds come in a number of different shapes and sizes. Some can be made as single cavity molds which can make one part for every cycle or multiple cavity molds which can make several parts in a single cycle. Their shape and design would determine the cost of these molds; the more complex the design then the higher the cost of the mold would be. They can be very expensive, ranging from hundreds of dollars to thousands of dollars per mold.
When the molten metal is placed into the Die Casting Mold, they are then placed in either a hot chambered machine or cold chambered machine to complete the process.
Kinetic Die Casting manufactures aluminum military parts, aluminum hardware, and aluminum die castings. Visit our website for a quote: Kinetic Die Casting Company
Die Casting Tooling and Die Casting Molds
Die Casting Tooling Information
Tooling Used in Die Casting
Frequently Asked Die Casting Questions
Die Casting Tile Molds
Kinetic Die Casting Company 6918 Beck Avenue, North Hollywood, California 91605 USA
E-mail sales@kineticdc.com Toll Free: (800) 524-8083 Local: (818) 982-9200 Fax: (818) 982-0877
Die Casting Tooling Prices