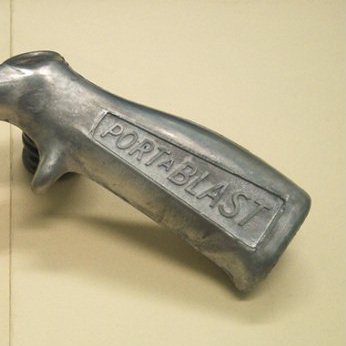 Die Casted Aluminum Hardware Handles. Hardware handles are made specifically to open doors among other things. This means that these handles are designed to be pushed, pulled and bluntly, take a lot of punishment throughout their existence. Because of that, hardware handles need to be very strong and very durable so that it can last a long time. With that in mind, what better way to make these handles than with aluminum? Aluminum Hardware Handles are essentially stronger and much more durable than any other handle of different material including steel. At the same time, Aluminum Hardware Handles are very light, and of course, cheap.
Furthermore, Aluminum can be mined in the earth and are extracted from ore. Even if people consider this to be a very valuable material because of its unique characteristics, it is cheap because it can be found in abundance. In molding this material into the proper shape, the best method is die casting.
Also, Die casting is the process of turning metal into a finished product. Aluminum is commonly used in this process but zinc and copper can also be used. The first step is to turn the metal alloy into liquid by heating it. When the metal is already liquefied, it will be injected to molds that will shape the metal into Aluminum Hardware Handles.
Die Casting Aluminum Hardware Handles would result in consistent products with high quality. At the same time, it is a fast and efficient process in producing aluminum based parts. When it comes right down to it, companies and manufacturers truly benefits with die casting.

Die Casting Handle Parts
Kinetic Die Casting Company makes aluminum die castings as Die Casting Aluminum Brackets. As a Die Casting Company, we make these parts every day and ship thousands of these aluminum die castings every week.
Contact us to get die casting prices http://www.kineticdiecasting.com/replyform.html.
Kinetic Die Casting Company
6918 Beck Avenue
North Hollywood, California 91605
Sales@kineticdc.com