How many parts can we make a day? 500 Die Casting Parts a Day.
Kinetic Die Casting Company makes many types of die casting parts. In most cases we make a part a minute. The larger or heavier a die casting part, the slower the production rate. Some of these parts are large roof tile mold castings that are 17″ long.


Aluminum Roof Tile Mold
These roof tile molds are produced one part every two or three minutes or about 250 parts a day in a single shift.
Some of these parts are small clips used in lighting fixtures that are only 1/8″ long. In one case, we make over 3,000 water pump housings in a single day.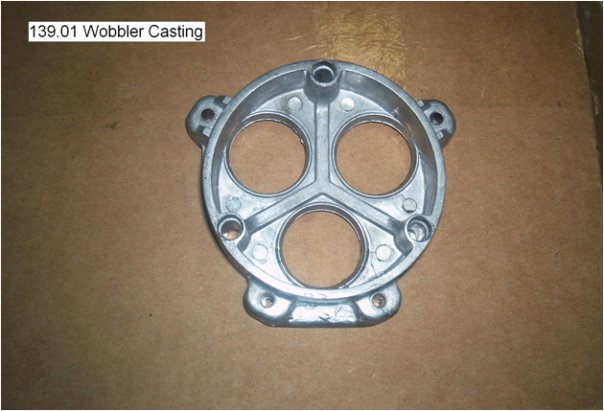 Water Pump Housing
Some of our customers order fewer than 500 parts so we produce their purchase order in a single day. Contact Kinetic Die Casting Company to purchase your aluminum parts or zinc parts today. Buy thousands or fewer than 100 parts. Call 818-982-9200.
Kinetic Die Casting manufactures aluminum military parts, aluminum hardware, and aluminum die castings. Visit our website for a quote: Kinetic Die Casting Company
"The Parts We Make Today, We Ship Today"
Kinetic Die Casting Company. Inc.

6918 Beck Avenue, North Hollywood,

California 91605, United States of America

E-mail sales@kineticdc.com

USA Toll Free: (800) 524-8083 Local: (818) 982-9200
To get prices for Die Casting Tooling Molds or Parts:

RFQ Die Casting Tooling Part Prices
Kinetic Die Casting Company makes: